Montana
Yellowstone to Glacier
Our most epic and difficult journey across Montana
Experience Montana's bucket-list rides on this point-to-point tour.
Our Montana-based crew loves to show off our backyard, and you'll understand why on this challenging point-to-point trip.
Pack on big miles and take in breathtaking views of glaciers, craggy cliffs, and rivers as we pedal over Going-to-the-Sun Road in Glacier National Park and climb to almost 11,000 feet on Beartooth Pass. Outside of the fully supported rides, you'll enjoy a combination of Cycling House chef-prepared food – sourced locally as much as possible – and meals at local restaurants.
Highlights
Six days of guided, supported rides through Western Montana

Comfortable motel or lodge accommodations every night – new for 2023 – less packing! We will stay in East Glacier & Red Lodge for two nights.

Chef-prepared or local restaurant meals each day featuring Montana produce and baked goods.

Enjoy two bucket-list routes: Going-to-the-Sun Road in Glacier National Park and Beartooth Pass.

Explore quaint Montana towns, including; West Glacier, East Glacier, White Sulphur Springs, and Red Lodge.

Arrival Day Airport & Hotel pickups in Billings (BIL)
Departure Day Airport & Hotel dropoffs in Flathead Valley (FCA)
Food
You'll eat a combination of Cycling House chef-prepared food and meals at our favorite local restaurants. We source as much local food as possible, stopping at farmers markets along the way and working with a farm in the Flathead Valley to provide our dairy. Our bread and pastries are baked fresh at Le Petit Outre in Missoula, and we provide an abundance of beer from Missoula's Big Sky Brewing Company
Accommodations
On our journey through rural Montana, we'll stay in a mix of lodges and hotels. We start our trip in Red Lodge and stay at Rock Creek Resort for two nights. After Red Lodge, it's one night at Willow Creek Cabins near White Sulphur Springs. Next up we have two nights at Jacobson Cottages in East Glacier on the edge of Glacier National Park. We finish up with one night in West Glacier at Glacier Guides Lodge. 
Day 1
Welcome to Montana!
Today, we will be doing Billings (BIL) airport and hotel pickups in the morning. Upon arrival, guests will check in at Rock Creek Resort in Red Lodge, Montana. Our chefs will have lunch prepared for us before our arrival day spin. We will have time to settle in, finish building bikes, and fit folks into their rental bikes. Our ride is an out-and-back that will give us a taste of what lies ahead on Beartooth Pass. Once we arrive back at Rock Creek Resort, we will have some time to relax before our camp briefing and introductions before dinner.
Today's ride:
Arrival spin in Red Lodge: 25 miles, 2,000′
Day 2
Beartooth Pass
We decided riding one bucket-list ride wasn't enough for this trip, so we added Beartooth Pass. The ride starts in Montana and crosses into Wyoming, climbing many hairpin turns to the summit at 10,947 feet before circling back into Montana. You'll get spectacular views of the Absaroka-Beartooth Wilderness, home to 25 peaks soaring over 12,000 feet. The climb is worth the effort; since it's out-and-back, you get views in both directions. The ride is reminiscent of the Galibier, a famous route in the Tour de France, with most of the climb above the tree line.
Today's Ride:
Beartooth Pass Highway: 51-68 miles, 5,600- 7,400′
Day 3
Melville to White Sulphur Springs
Today's route will take us North toward White Sulphur Springs, Montana. We shuttle from Red Lodge to Melville – 2 hours. We start out with 25 miles of gravel with stunning views of the Crazy Mountains. From there we cruise through the very small town of Two Dot before turning West towards our final destination in White Sulpher Springs – Willow Creek Cabins.
Today we will offer a shorter ride option; 51 miles and 2,400′ of climbing. This will keep you on the pavement; the more extended options include 25 miles of gravel. The gravel is hard-packed, keeps us off the busier highway, and gets us closer to the mountains.
We will stay at Willow Creek Cabins for one night.
Today's Ride:
Melville to White Sulphur Springs
Main Route: 76 miles, 3,500′ *Includes 20 miles of gravel.*
Shorter Route: 51 miles, 2,400′ *Full Pavement.*
Day 4
Kings Hill Scenic Byway
Today, we start from White Sulphur Springs, heading North on the Kings Hill Scenic Byway.  At mile 30, we hit our high point for the day, Showdown Ski Resort. The climb up to the ski resort is gradual, and the long, gradual descent of the other side makes it worth the effort.  The final 20 miles have a net loss, and we finish in the small town of Monarch, where we will have lunch.  After lunch, we have a 3-hour shuttle from Monarch to East Glacier.  We will stay at Jacobson Cottages in East Glacier, Montana, for the next two nights.
Today's Ride:
Kings Hill Scenic Byway: 53 Miles, 3,000′ 
Day 5
Looking Glass Pass & Two Medicine
Today, we head North and slowly start to climb up Looking Glass Pass, one of our favorite mountain passes in Montana. The views of Glacier National Park are spectacular! At the top guests can choose to drop down to the other side and ride back up. All guests will eventually descend back towards East Glacier, but we will make a right-hand turn towards Two Medicine Lake and Glacier National Park. At the lake, we will have towels and we highly suggest making a mid-ride plunge in the crystal clear glacial-fed Two Medicine Lake. Post-swim, you can pedal back to Jacobson Cottages or jump in the van and save the legs for Going to the Sun. The shorter ride will set us up for a big day over Going to the Sun Road on our final day of riding.
Today's Ride:
Looking Glass Pass & Two Medince: 30-36 Miles, 2,400-3,400′ 
Day 6
Going to the Sun - Glacier National Park
Going to the Sun Road is a bucket-list ride with some of the best views you will ever see from the bicycle seat. We will have an optional shuttle to St Mary's to cut off some mileage. The ride from East Glacier North over Looking Glass Pass –a staff favorite with fantastic views into Two Medicine.  The ride takes us North over several smaller passes before topping out on St Mary's Pass, offering us breathtaking views of St Mary Lake and Glacier National Park.  In St Mary, we enter Glacier National Park and begin our journey on Going-to-the-Sun Road.  Before descending to Lake McDonald, the road crosses the Continental Divide –topping out at Logan Pass. The climb is just under 8 miles long and gains 2,000 feet with an average grade of 5%. The view from Logan Pass is spectacular.  Going to the Sun Road is an excellent opportunity to see wildlife, including mountain goats, marmots, black bears, grizzlies, and many other critters.  The ride will finish at Lake Mcdonald, where we will have a picnic lunch before shuttling by van to  The Glacier Guides Lodge in West Glacier.
Today's Ride:
Going to the Sun: 68 Miles, 5,700′ 
Day 7
Depature Day
After the last group breakfast, we'll shuttle everyone to Glacier International Airport (FCA).
We'll be running shuttles to the airport or West Glacier, Whitefish, Columbia Falls or Kalispell Hotels.
2023

Jul 23 - 29

$3,995 / Person

We'd love to help you plan a dream cycling trip for you and your riding crew.
What's Included
Six nights/Seven days accommodations (double occupancy)

All meals (breakfast, lunch, dinner) for seven days

Mechanical support (including bike build and breakdown)

Professional trip guides

Daily sag support

Ride nutrition products

High-quality ride photos

Arrival Day Airport & Hotel pickups in Billings (BIL)
Departure Day Airport & Hotel dropoffs in Flathead Valley/Glacier International (FCA)
What's Not Included
Airfare

Bike rentals

Café stops

Gratuity for guides

Personal shopping
Optional Activities
Lake swims
Hiking
Yard games
Questions?
Have more questions? View our FAQ page or call us at 406-312-5770.
SEE ALL FAQs
Rent A Bike
Traveling through the airport with a bike—and paying for it to fly—is not everyone's idea of a fun way to start a vacation. Fortunately, we offer high-quality, full carbon bikes on all of our trips across the United States and Europe. Want to just show up and ride? Just bring your shoes, pedals, helmet, and saddle (if you want), and rent one of ours.
Available this trip: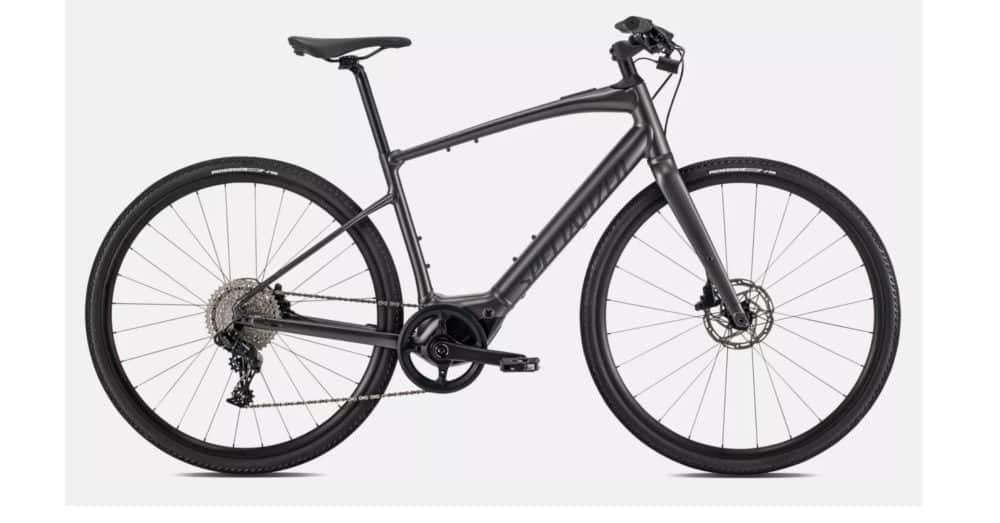 Bring Your Own
Your bike is yours—we get it. Bringing your own bike has obvious advantages in terms of individual comfort. Before your trip, we suggest getting a tune-up at your local bike shop so it's ready to roll for your week of riding. Once you arrive, we'll be sure to have our mechanics build it and help with any necessary tweaks. Check out some helpful resources here:
Skip The Bike
If you or your travel partner want to enjoy the trip and explore a new destination without a bike, drop us a line and we'll discuss options. Some trips are better suited for non-rider participants than others.