Arizona
Arizona Road
Sunny winter road riding in the Tucson desert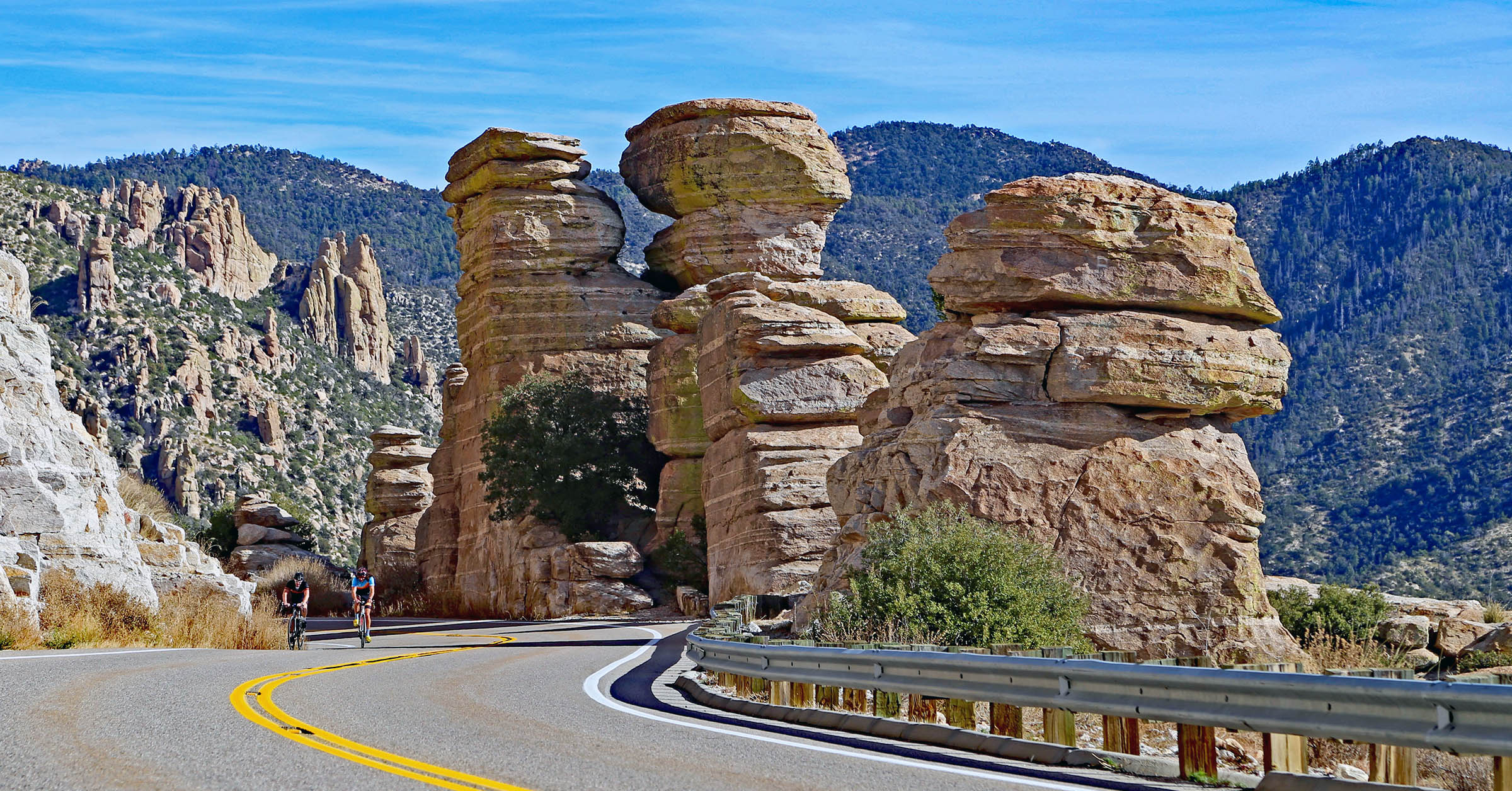 Escape winter and come ride in the desert sunshine of Tucson, Arizona.
Since 2005, Tucson camps have been the heart and soul of The Cycling House. The original concept remains intact: an all-inclusive cycling vacation with guided rides and freshly prepared meals in a relaxing setting. Your Tucson home-base is The Cycling House. It's a great place to relax and recharge after logging miles on the bike. Six days of supported rides take you to some of Tucson's classic spots – Mount Lemmon, Saguaro National Park and Gates Pass – as well as some surprising destinations. Refuel with healthy meals by our team and take advantage of the skills clinics, yoga, massages and multi-sport activities – if you feel like it. Just like summer camp, riders love coming back to Tucson year after year. Also, we've added some gravel camp dates to our upcoming Tucson trip lineup! You can check out our new Arizona Gravel Camp here.
Highlights
Five days of supported, guided rides to sunny Tucson's best cycling destinations
All-inclusive camp covers accommodations, meals, ride support, and bike mechanics
Healthy, delicious meals
Multi-sport elements (optional): trail runs, outdoor lap swimming, yoga, core work, and triathlon-specific clinics
Skills discussions to learn

– 

or reinforce 

– 

group riding, bike handling, cornering, and descending
Optional massages with an experienced sports massage therapist
Want more Tucson trip dates? Check out our Arizona Gravel Camps!
Question about COVID-19 and what we're doing to keep our guides and guests healthy and travel responsibly? Check out this article or contact us.
Food
Using locally sourced ingredients, we create clean and delicious meals to fuel your week of riding. Breakfast, lunch and dinner are all included. Each meal is inventive and diverse – often inspired by our chefs' global travels – and focuses on lean proteins, leafy greens and root vegetables. We focus on food specifically for endurance athletes and accommodate all dietary preferences and restrictions.
Accommodations
The Cycling House is our original cycling vacation concept. Our home in Tucson offers the opportunity to relax and recover in a spacious setting with friends. Enjoy yoga on the patio, share stories during a hot tub soak or finish a ride by jumping in the infinity pool. This comfortable environment lends itself perfectly to nightly skills discussions over appetizers. Need a quick bike fix? Our garage's workbench and collection of tools rival most bike shops. Here is a short video house tour.
Day 1
Welcome to Tucson!
Riders arrive in Tucson, and we'll shuttle to The Cycling House home base. Our pro mechanics will get to work on fitting riders to rental bikes or building riders' personal bikes. Enjoy a leisurely rolling lunch by our chefs, ready for you when you arrive.
We'll get settled into the house, set up everyone's bikes and go for an afternoon shakeout spin on mixed terrain.
Today's ride:
We'll shake out the travel legs with a 25-mile ride with ~1,000 feet of climbing from TCH.
Day 2
Saguaro National Park
After a leisurely breakfast, coffee and optional core and stretching session, we'll head out on one of the greatest road cycling routes in the United States in Saguaro East National Park. Saguaro East and Pistol Hill is a classic Tucson ride with spectacular views, fun twisty turns and a solid climb in the middle. The highlight is Saguaro East National Monument, which boasts one of the largest population of Saguaro cactus in the world. Pistol Hill is a short climb at the end of the out and back that offers a great view of the Tucson valley and the Santa Rita mountain range.
Today's ride:
Saguaro East National Park & Pistol Hill with distances ranging from 48-65+ miles with approximately 2,500-3,500 feet of climbing.
*This is a great day for riders to shorten or lengthen the route
Day 3
Parker Canyon Lake
Parker Canyon is a staff favorite.  Today we escape the Sonoran desert and head to the grasslands of Southern Arizona.  Did you know this part of Arizona grows grapes? That's right, it's Arizona wine country and the views won't disappoint. We love wine, but after a good day in the saddle, beer seems to quench the thirst better.  We will start and finish the ride at Copper Hop Brewery.
We'll do a picnic lunch at the end of the ride.
Today's ride:
Parker Canyon Lake: 48 miles, 3,800′, 3-4+hours
Day 4
Gates Pass
After two big days, your legs might be ready for a recovery day. You are in luck! Tucson has more than 130 miles of bike paths called The Loop. We start from The Cycling House and ride surface streets for the first 10 miles before connecting with The Loop. The next 22 miles parallel dry riverbeds on pristine blacktop with minimal climbing. The total ride distance for our true recovery ride is 32 miles with 500 feet of climbing.  At mile 25, we'll have an option to add on Gates Pass, a classic Tucson ride. We have plenty of flexibility on options to make this ride even longer. The main route is 42 miles, with 1,500 feet of climbing. Regardless of which route you choose, we'll all finish up at El Mercado and have lunch at Seis Kitchen before shuttling back to The Cycling House.
After enjoying lunch at one of our favorite spots in Tucson.
Today's ride:
Valley spin & Gates Pass: 32-42+ miles, ~500-1,500 feet of elevation gain, 2-4 hours
Day 5
Mount Lemmon
Get ready to experience Mount Lemmon, the crown jewel of Tucson riding and one of the best climbs in North America. Many professional cyclists have made Tucson their winter home for the access to this iconic climb, which switchbacks its way up the Catalina mountain range, topping out at 8,000+ feet.
The ride starts with a 4-10-mile warm-up from The Cycling House en route to mile 0 of the 20.5-mile climb. Mile markers and elevation signs mark your progress, while the amazing views up to the high alpine forest help take your mind off the uphill challenge. You'll ascend nearly 5,500 feet, climbing at a 5-8% grade over the 20.8 miles, finishing in the small ski town of Summerhaven.
The reward for your efforts is a fun descent on the impeccable pavement with sweeping turns. Mount Lemmon is a challenge for everyone, but with proper pacing, good fueling, and determination, it's a very achievable goal. We will finish by riding back to TCH.
Tonight is Fiesta night!
Today's ride:
Mount Lemmon! Approximately 50 miles with 5,500 feet of climbing. There are options to add mileage for those interested in getting in more riding and climbing.
Day 6
Departure Day
Shuttles will be running to the TUS airport all morning, and we'll make sure you get to the airport with plenty of time to spare.
Today's Plan:
Checkout by 11 a.m.
For those who don't have an early flight, there is an optional self-guided departure spin before check out.
2023

Mar 28 - Apr 2

$3,350 / Person

CALL US

This trip is just around the corner!

There is still availability on this trip, but because it starts inside of ten days (Tue, 03/28/2023) we require a phone call in order to create a reservation at this point.

Please call (406) 219-1318 as soon as possible!

Thank you!

Apr 11 - 16

$3,350 / Person

Oct 8 - 10

$3,350 / Person

Oct 24 - 29

$3,350 / Person

Nov 14 - 19

$3,350 / Person
2024

Feb 27 - Mar 3

$3,350 / Person

We'd love to help you plan a dream cycling trip for you and your riding crew.
What's Included
• 5 nights/6 days accommodations
• Airport transfers to/from Tucson International Airport (TUS)
• Breakfast, lunch and dinner
• Bike build and breakdown
• Professional trip guides
• Daily sag support
• Ride nutrition products
• Tools available to use in the garage
• High-quality ride photos
Question about COVID-19 and what we're doing to keep our guides and guests healthy and travel responsibly? Check out this article or contact us.
What's Not Included
Airfare

Bike rentals

Gratuity for guides

Massage therapy

Mid-ride café stops

Personal shopping

Single room (limited availability, +$)
Want to view more Tucson trip dates? Check out our Arizona Gravel Camps! 
Optional Activities
Trail runs or hikes

Lap swim

Core/stretching sessions

Basic bike maintenance clinic

Descending and bike handling clinic

Nature walks
Questions?
Have more questions? View our FAQ page or call us at 406-312-5770.
SEE ALL FAQs
Rent A Bike
Traveling through the airport with a bike—and paying for it to fly—is not everyone's idea of a fun way to start a vacation. Fortunately, we offer high-quality, full carbon bikes on all of our trips across the United States and Europe. Want to just show up and ride? Just bring your shoes, pedals, helmet, and saddle (if you want), and rent one of ours.
Available this trip: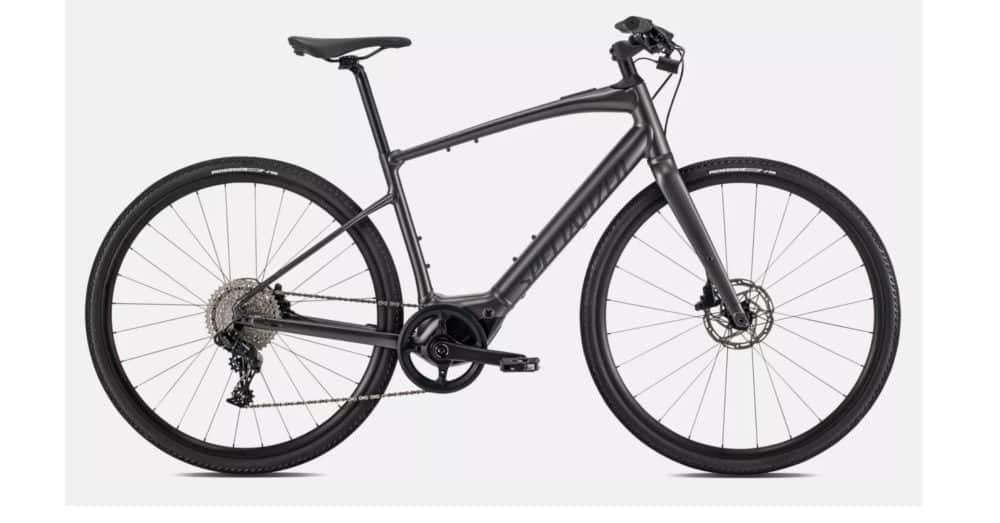 Bring Your Own
Your bike is yours—we get it. Bringing your own bike has obvious advantages in terms of individual comfort. Before your trip, we suggest getting a tune-up at your local bike shop so it's ready to roll for your week of riding. Once you arrive, we'll be sure to have our mechanics build it and help with any necessary tweaks. Check out some helpful resources here:
Skip The Bike
If you or your travel partner want to enjoy the trip and explore a new destination without a bike, drop us a line and we'll discuss options. Some trips are better suited for non-rider participants than others.
Share your trip experience with others by leaving a review.
LEAVE A REVIEW
Tony W., Seattle, WA
March 2, 2018
The camp far exceeded my expectations. Kitchen, dining and lounge area was very comfortable. Bike room facilities (racks, bench with boxes underneath, etc.) were impressive. The massage room was a nice bonus. Didn't get to the pool or hot tub, but they looked great too.
Carolyn O., Boise, ID
March 23, 2019
I 100% loved the experience. The hosts were great. The accommodations went above my expectations. We were very happy with the trip. Praise the food gods, I didn't want to go home. I want a personal chef.
Show All Reviews
Tony W., Seattle, WA
March 2, 2018
The camp far exceeded my expectations. Kitchen, dining and lounge area was very comfortable. Bike room facilities (racks, bench with boxes underneath, etc.) were impressive. The massage room was a nice bonus. Didn't get to the pool or hot tub, but they looked great too.
Carolyn O., Boise, ID
March 23, 2019
I 100% loved the experience. The hosts were great. The accommodations went above my expectations. We were very happy with the trip. Praise the food gods, I didn't want to go home. I want a personal chef.
Celeste C., Sanbornton, NH
March 25, 2018
It was the most amazing week I have had in a long time. The staff were incredible and knowledgeable. The accommodations amazing. The food absolutely fantastic. And it was so much fun meeting and conversing with some interesting people. I already signed up for next February.
Tom L., Saint Louis, MO
April 2, 2019
The staff, the house & the food were all above my expectations.
John M., Missoula, MT
April 1, 2019
Amazing trip in every way! This was A+ service, from signup to drop off at the airport. The food was A+. I loved how healthy every meal was, yet beyond delicious. I think that you could change the name to The Eating House, with awesome rides included! Your guides were top notch. Nobody was left behind. The variety of the rides was nice too, exploring all different directions from the house. The accommodations were super. There is plenty of room to be by yourself if you desire, and great common spaces to mingle with the guests and hosts. Thanks again for putting this on - it's one of my favorite weeks of the year. I'm planning on Mallorca next year...
Josh A., Saint Louis, MO
April 4, 2019
Really a terrific week. Exceeded my expectations. The house, the food, the guides - all of it was top-notch. And a week with Mike Weiss. Really hard to beat.
Mike G., Irving, TX
April 18, 2019
Enjoyed everything about the trip. Great people, guides and food. Best food I have had in a long time!!!
Gary G., Seattle, WA
April 29, 2019
Great routes (Mt. Lemmon my favorite), fun companions, excellent food & ride support. Rental bike exceeded expectations! The food had superb choices & wonderful accommodation of vegetarian requests. I loved the thoughtful explanations of the food each evening. The Cycling House was very comfortable.
Natalie B., Cambridge, MA
June 3, 2019
I felt fully supported by the whole team of guides - I got what I wanted from my Spring Training Camp. Not only were they great ride leaders, the morning yoga and evening hikes were truly appreciated. The Chef really looked after me as a person who follows a vegan diet. He served up specially prepared amazing tasting food that he put a lot of thought and consideration into. I also love how connected TCH is to local food vendors. The routes were great again this year and it was a nice surprise to have a couple of changes on some familiar routes. The balance was also good - climbing Mt Lemmon then the flat lead-in to Gates Pass the next day felt good. I know this is weather dependent but I liked this balance this year.
Bill W., Sicklerville, NJ
May 7, 2019
Cycling House never disappoints. Owen and staff are second to none. The chef was extremely knowledgeable and dedicated to his craft. Food couldn't have been better.
Bill M., Eagle River, AK
March 22, 2020
Almost everything was better than I expected (except my legs). I really can't think of any recommendations for improvements.
Charlie B., Enola, PA
March 21, 2020
One of the best trips I have been on. The Cycling House staff were wonderful. Everything from the food to the cycling was taken care of, all I had to do is eat, ride and enjoy the company of the other riders and the guides. I can't wait until my next trip to The Cycling House. Being a "newer" cyclist I was a bit intimidated and challenged by some of the long climbs, the staff was great. The guides got me to the top of Kitt Peak and Mt. Lemmon. I shall remember my first time climbing these two iconic mountains when my climbing days are long over.
Kris K., Redwood City CA
March 20, 2020
Great as always....especially appreciate that the staff was super upbeat. The Chef was so great and it's also such fun that he shares the details of what he has cooked, ingredients, etc.
Dave D., Walnut Creek, CA
March 7, 2020
My first trip with The Cycling House. This was as fun and comfortable a winter cycling getaway as I could hope for. The house is absolutely awesome! Comfortable. Plenty of social space and private space. You do have to accept the fact that once you are at the house, you are at the house. Period. No place to walk to, explore. Time off the bike is down-time which I loved.
Aiden M., Helena, MT
March 6, 2020
Loved the Cycling House team, the experience and the rides! Very supportive group of riders! Everyone was great.
Brant G., Eagle River, AK
March 6, 2020
Awesome staff. The best out there! I've done over 15 trips with TCH and love the experience.
Katy R., Reno, NV
March 1, 2020
It was our perfect vacation!! Great riding, great food, great guides and we met great people! They were mindful of the different capabilites of each rider and accomodated each and every one of us!
Lisa B., Topsham, ME
February 29, 2020
The Cycling House team was amazing! They put their hear and souls into making sure their guests had everything they needed for an excellent experience.
Michael G., Auburn, ME
February 29, 2020
An absolutely terrific experience. Some of the best rides I have ever done. All were extremely professional and helpful.
Philip R., Bethesda, MD
February 28, 2020
"Awesome trip, with good weather too. This is my third time to Tucson so I know the ropes. It was a blast, nice weather a bonus."
Kelly S., Black Mountain, NC
February 26, 2020
Really fun environment, House was terrific, staff is super! The chef did an amazing job. Food was creative, healthy and delicious. Good support throughout all the rides. Nice to be able to shed or put on clothes and have plenty of water and nutrition out there without stuffing pockets.
Roger R., Black Mountain, NC
February 26, 2020
Loved the house and bedroom arrangements. Great location. Wonderful outdoor space. One of the main highlights is the meals prepared each day. The chef's meals were healthy and delicious each day. She was so friendly and engaging with all guests.
JJ H., Tucson, AZ
February 25, 2020
First time riding with the cycle house and there is nothing I would change. Great experience all around.
Jim S., Verona, WI
February 25, 2020
My wife and I had a very nice time! All of our expectations were met or exceeded, thank you for a very nice week of bicycling. Particularly how a meaningful riding experience was provided to all of the guests.