California
California
Central Coast Cycling Camp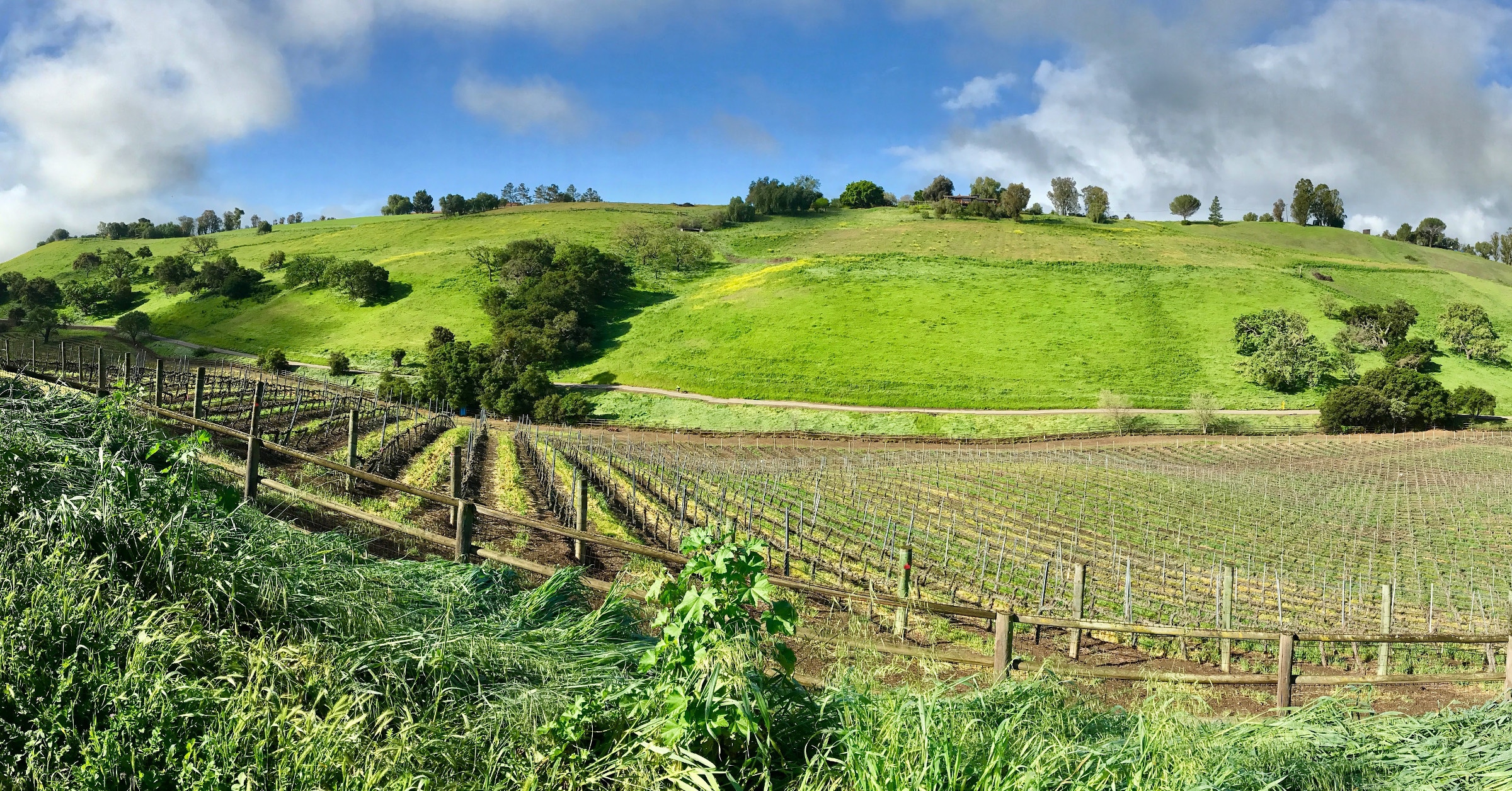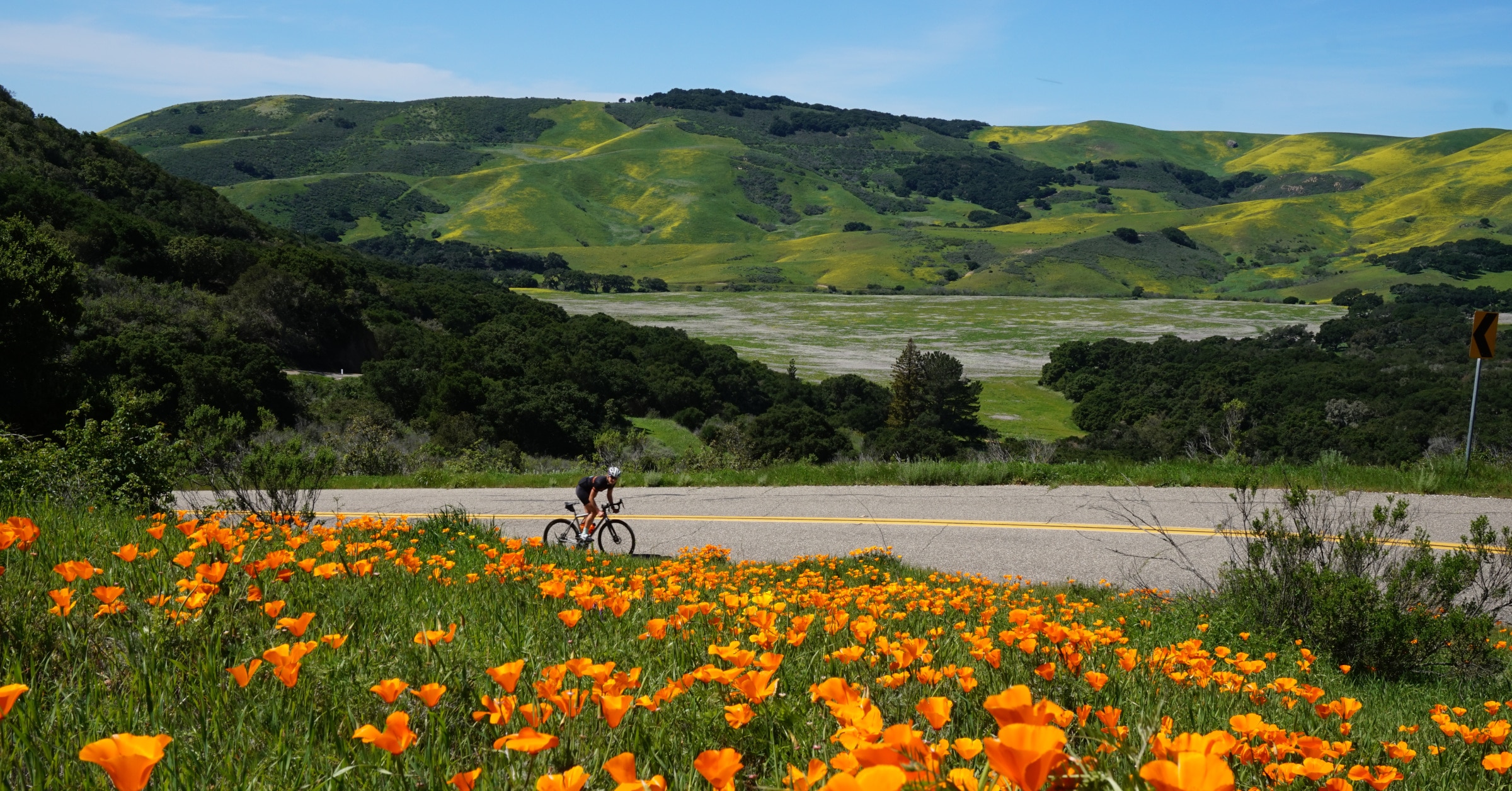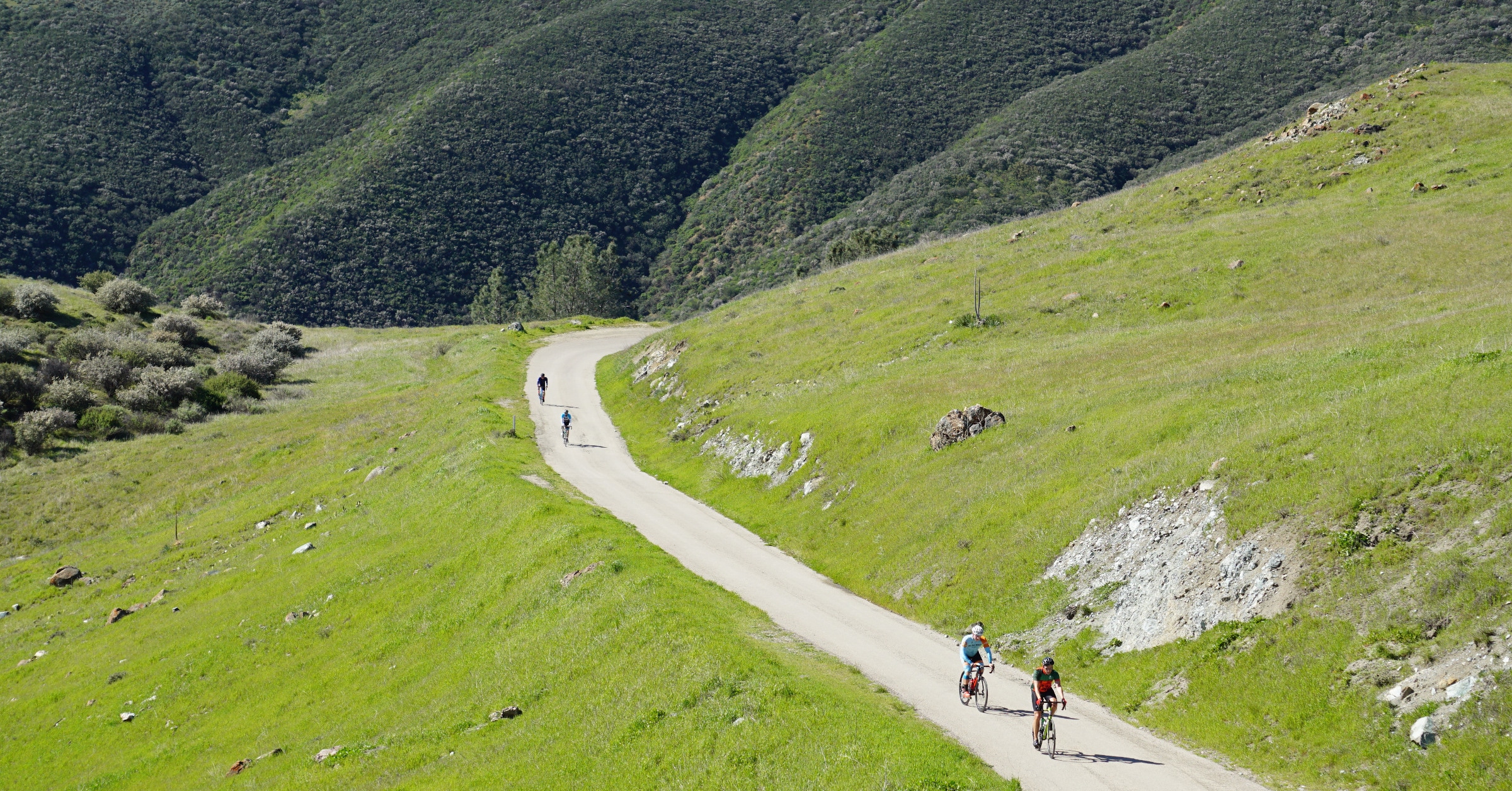 Explore vast landscapes of rolling vineyards and enjoy farm-to-table cuisine and incredible wine in Santa Ynez Valley.
If combining extraordinary local food, wine, and cycling sound like the perfect vacation, this escape to Santa Barbara wine country is meant for you! Start daily with a healthy breakfast at the charming For Friends Inn before exploring the picturesque Santa Ynez Valley on two wheels, supported by The Cycling House guides. Each guided, supported ride boasts its unique beauty – from an epic climb up the iconic Mount Gibraltar to a rolling journey toward the Pacific Ocean to quiet rides through wine country towns. You'll love this trip's variety and alluring routine: eat, ride, eat, drink wine, sleep.
Highlights
Relax at the charming 14-room For Friends Inn in

Santa Ynez 

Meander through rolling rural roads dotted with horse ranches, vineyards, and

mountains

, led by The Cycling House guides

Enjoy homemade, family-style picnic lunches after rides

Climb Mount Gibraltar, featured in the Tour of California

Taste the fresh, seasonal food on-site and at our favorite local restaurants

Sample the spectacular local varietals of this down-to-earth wine region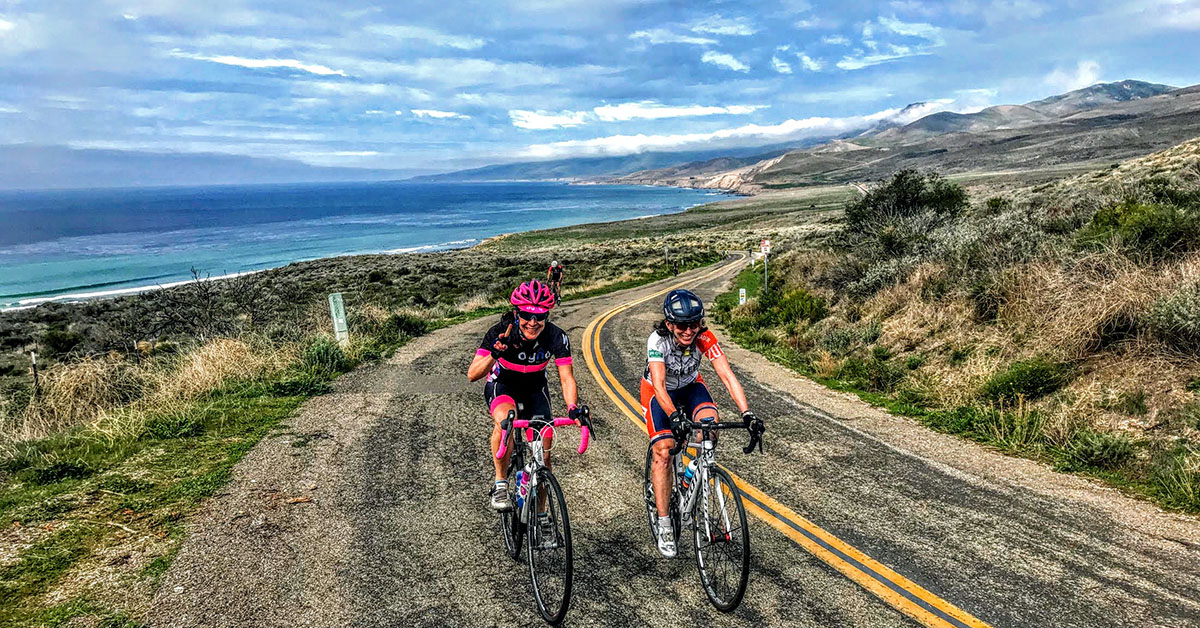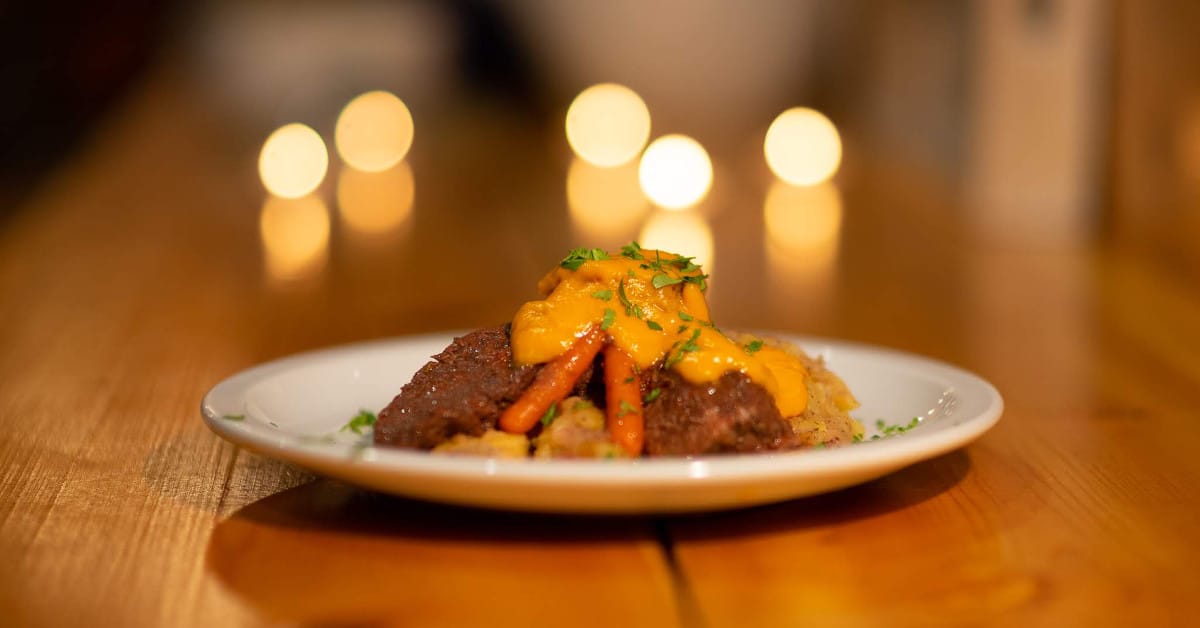 Food
The Santa Ynez Valley is both a thriving wine country destination and a culinary hot spot. Throughout the trip, you'll taste the innovative cuisine of this bountiful California region. You'll be treated to a nourishing pre-ride breakfast at For Friends Inn, and the Cycling House's talented guides will prepare a delicious picnic lunch. Dinners include homemade meals from The Cycling House staff and meals at our favorite local restaurants.
Accommodations
Your home for the week is the award-winning For Friends Inn, an inviting 8-room and 6-bungalow hotel with the cozy-yet-sophisticated feel of a bed and breakfast. In the heart of Santa Ynez, a small town in the Santa Ynez Valley. The location is perfect, and we are in the heart of California's best-kept secret for cycling. After a day in the saddle, sit back and relax with a glass of wine on their beautiful property or take a stroll into Santa Ynez. 
Day 1
Welcome to the Santa Ynez Valley
Riders who fly into Santa Barbara (SBA) will be shuttled to For Friends Inn. Upon arrival, we will have lunch and build bikes and fit rentals to get ready for an afternoon spin (official check-in at For Friends Inn is not until 3 p.m.). We'll go on a mellow 20- or 30-mile cruise through the vineyards and ranchlands of the Santa Ynez Valley and do a pre-camp briefing before dinner.
Today's Ride:
Arrival Spin in Ballard: 30 miles, ~1,500 feet of climbing, ~2 hours
Day 2
Jalama Beach
Most queen stages are defined by a significant climb but do not let our Jalama beach route fool you. It is an epic route! This ride will be an endurance challenge with great climbs and lonely country roads. The Long Option starts at The For Friends Inn, and the shorter option shuttles the first 24 miles of the ride to the junction of iconic Highway 1. Once we turn towards Jalama Beach, we have another 14 miles to the Pacific Ocean and Jalama Beach. The secluded beach sits on the rugged coastline and has a small restaurant known for the Jalama Burger. The support van will have snacks to fuel us up before retracing our route back to Highway 1. Once reaching the highway, we will turn left towards Lompoc before heading onto Santa Rosa Road. This stretch of road is full of agriculture and vineyards. Before returning to Santa Ynez, the final miles will bring us through Buellton and Solvang.
Today's Ride:
Jalama Beach: 62-85 miles, 4,500- 5,500 feet of climbing, ~5+ hours
Day 3
Mount Gibraltar
Mount Gibraltar is a challenge! The ride has steeper pitches, amazing views, and fun descents; it's been used in the Tour Of California. The climbing starts after 10 miles; the bulk of the climb comes in a 10-mile stretch gaining 3,500' at an average grade of 6.2%. We have an option to do a nice out-and-back along the ridgeline of the Santa Ynez mountains to extend the ride. We still have more climbing once you crest the ridgeline, but the descents offer a great reward.  We will finish up and have a short shuttle back to Santa Ynez.
Today's Ride:
Mount Gibraltar: 28-41+ miles, 4,700-6,100′, ~3+ hours
Day 4
Coffee Shop Recovery Ride
An easy valley spin is welcomed by most after a couple of solid days of riding. The route will include a coffee shop stop in Santa Ynez at The Bakers Table. Looking for more? We will have the option to ride up the first few miles of Mount Figueroa.
Today's ride options:
Recovery Ride: 20-36 miles, 1,200-2,900′, ~2+hours
Day 5
The Canyons
The Canyons ride has something for everyone: rolling hills, quiet roads, and plenty of vineyards and open spaces.  The route follows the wine trail North of Los Olivos on Foxen Canyon and climbs up Firestone hill, which offers an expansive view of the valley.  At Sisquoc, we head up Tepusquet and gradually climb on a beautiful quiet road. At the top of the climb, guests can decide whether to drop down the backside of Tepusquet and turn around at Highway 166. The descent is lovely; it feels like a European descent with many hairpin turns and very low traffic. The climb up the backside is slightly over 5 miles gaining 1,100', and is a 5.5% average grade. From there, it's a net loss as we follow the same route back to Figueroa Mountain Brewing in Los Olivos, where we will finish with a post-ride picnic lunch celebration.
Today's ride:
Foxen Canyon: The route options range from 48-76 miles, with 3,300–5,700′ , ~3-5+ hours
Day 6
Departure Day
We'll say goodbye to For Friends Inn and shuttle riders back to Santa Barbara for departures. Checkout is 11 a.m. 
Shuttles to Santa Barbara in the morning. Checkout is 11 a.m.
2024

Apr 3 - 7

$3,200 / Person

Oct 8 - 13

$3,875 / Person

CALL US

This trip is just around the corner!

There is still availability on this trip, but because it starts inside of ten days (Sun, 10/08/2023) we require a phone call in order to create a reservation at this point.

Please call (406) 219-1318 as soon as possible!

Thank you!

Oct 15 - 20

$3,875 / Person

Apr 14 - 19

$3,875 / Person

Apr 21 - 26

$3,875 / Person

Oct 6 - 11

$3,873 / Person

Oct 13 - 18

$3,870 / Person

We'd love to help you plan a dream cycling trip for you and your riding crew.
What's Included
5 nights accommodations (double occupancy)

Airport transfers to/from Santa Barbara International Airport (SBA)

All meals (breakfast, lunch, dinner)

Afternoon appetizers and wine

Mechanical support (including bike build and breakdown)

Professional trip guides

Daily sag support

Ride nutrition products

High-quality ride photos

Question about COVID-19 and what we're doing to keep our guides and guests healthy and travel responsibly?

Check out this article

or

contact us

.
What's Not Included
Airfare

Bike rentals

Gratuity for guides

Mid-ride café stops

Personal shopping 

Massage therapy

Wine Tasting (+$)

Single occupancy (+$)
Optional Activities
Wine tasting (+$)

Core/stretching sessions

Hiking/trail running
Questions?
Have more questions? View our FAQ page or call us at 406-312-5770.
SEE ALL FAQs
Rent A Bike
Traveling through the airport with a bike—and paying for it to fly—is not everyone's idea of a fun way to start a vacation. Fortunately, we offer high-quality, full carbon bikes on all of our trips across the United States and Europe. Want to just show up and ride? Just bring your shoes, pedals, helmet, and saddle (if you want), and rent one of ours.
Available this trip: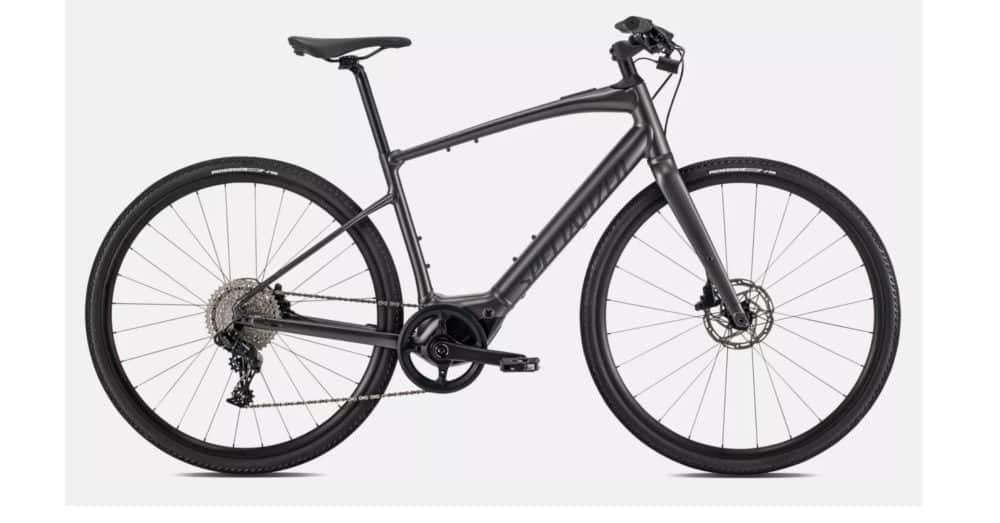 Bring Your Own
Your bike is yours—we get it. Bringing your own bike has obvious advantages in terms of individual comfort. Before your trip, we suggest getting a tune-up at your local bike shop so it's ready to roll for your week of riding. Once you arrive, we'll be sure to have our mechanics build it and help with any necessary tweaks. Check out some helpful resources here:
Skip The Bike
If you or your travel partner want to enjoy the trip and explore a new destination without a bike, drop us a line and we'll discuss options. Some trips are better suited for non-rider participants than others.
Share your trip experience with others by leaving a review.
LEAVE A REVIEW
George F., Potomac, MD
April 5, 2019
Fantastic trip. Great rides, excellent food, guides were always very positive. Excellent.
Susan B., Saint Louis, MO
April 8, 2019
Fantastic trip! Great rides, food, wine, people on the trip. The guides were excellent as always. How they deal with many different levels and perspectives is a gift! Always a pleasure with the Cycling House. I will be back soon.
Show All Reviews
George F., Potomac, MD
April 5, 2019
Fantastic trip. Great rides, excellent food, guides were always very positive. Excellent.
Susan B., Saint Louis, MO
April 8, 2019
Fantastic trip! Great rides, food, wine, people on the trip. The guides were excellent as always. How they deal with many different levels and perspectives is a gift! Always a pleasure with the Cycling House. I will be back soon.
Dana S., Nashville, TN
April 8, 2019
Perfect 10 and I wouldn't change a thing! Chef Hannah deserves a huge round of applause! She was amazing pulling double duty as ride guide and chef - she didn't miss a beat.
Stephen S., Littleton, CO
April 15, 2019
Each trip that I've been on with The Cycling House has exceeded my expectations. I'm so impressed with your staff and how great they are. I appreciate how The Cycling House has ride extensions available for those that like more mile and more climbing. I'm planning on a Cycling House trip each year.
Jim D., Minneapolis, MN
April 11, 2017
This trip was amazing!